What are the right questions to ask yourself when choosing your running shoe?
The 3 fundamental criteria to consider when choosing the right shoe:
The ground:
Rough terrain, path or road, the sensations and support are different depending on your playground. The cushioning required will be different depending on whether you run on mountain trails or on asphalt, as will the support and return of energy. Define the running ground before turning to the appropriate selection.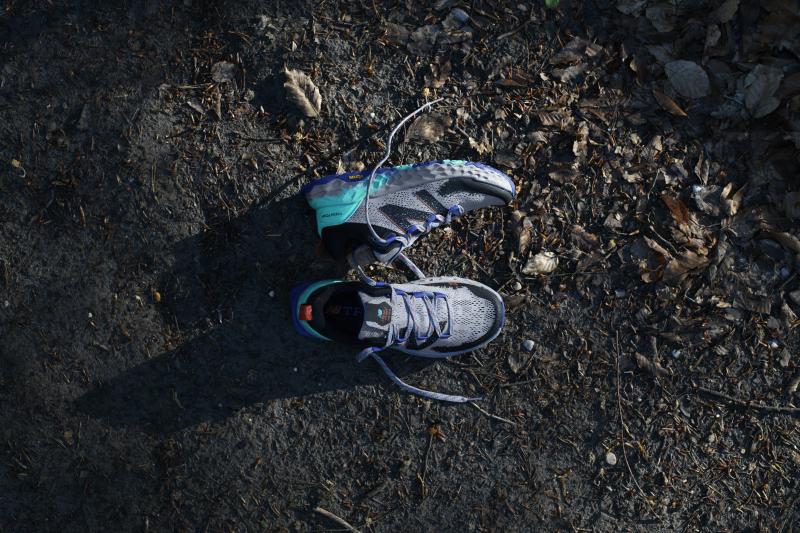 The frequency of your runs:
Running, Trail, is it rather a moment of relaxation in your week or is it a moment of intense effort where you seek to surpass yourself and set yourself some goals? 
An occasional runner will be more in search of cushioning and comfort while another, more driven by performance, will be led to research specific details and more technicality for his shoes.
The distance:
Short runs or long runs? The choice will definitely impact the choice of the shoe that will suit you. One thing is certain, your shoe lives. It may not talk to you, but it also gets tired during its runs. Don't forget to change them every year. The products and technologies that compose it wear out and lose their effectiveness.
Among these 4 models, which is the one that best fits your profile?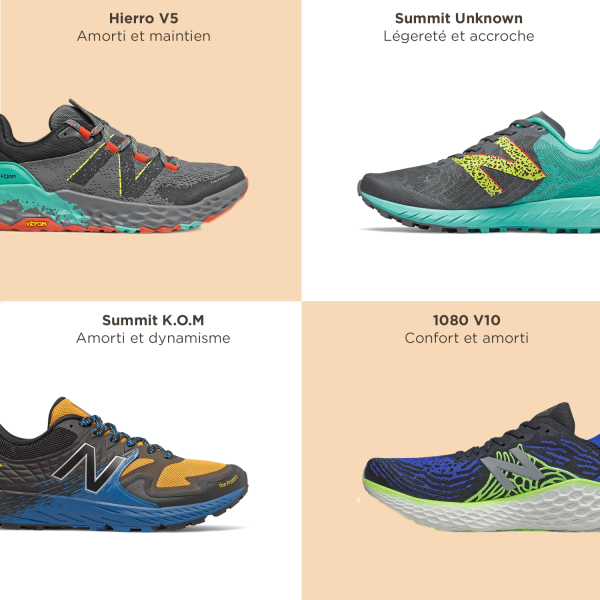 The Hierro V5: The new model of Hierro is adaptable to a lot of trailer profiles. Both for short and medium distances (from 10k) and up to ultra, it is the comfort and cushioning shoe par excellence of the Trail range at New Balance. It is equipped with the latest Fresh FoamX cushioning with Vibram sole for more grip and stability. If you run on a regular basis, in racing or training and rather on greasy, rocky terrain or on mountain trails, put on these boots!
The Summit Kom and Qom: The Summit Queen of mountains for women and King of mountains for men ... This model is lighter, designed for more regular runners on short to medium distance trails in rough terrain, trails ... The RevLite cushioning is 30% lighter than a similar performance foam and still, the vibram outsole for more grip. Its big strengths: its dynamism and energy return.
The Summit Unknown: This is the little sister of the Summit KOM. Even lighter, it is designed for competitive traileurs who compete over short and medium distances in the mountains and forests. It draws its strength from the FantomFit upper for maximum support and comfort, lined with a technical and precise gripping outsole. Inspired by competition models such as the 1400, its wraparound cut and dynamic forefoot make it an ideal trail shoe for light runners looking for speed on the trails.
The 1080 v10: Finally, New Balance's latest road running model. The new 1080 is less trail oriented but adapted to roads, the new 1080 is also equipped with the latest FreshFoamX cushioning for maximum comfort. It is designed for regular runners over all distances. It is a shoe that perfectly fits the shape of your foot all the way up to the top of the heel for optimal support.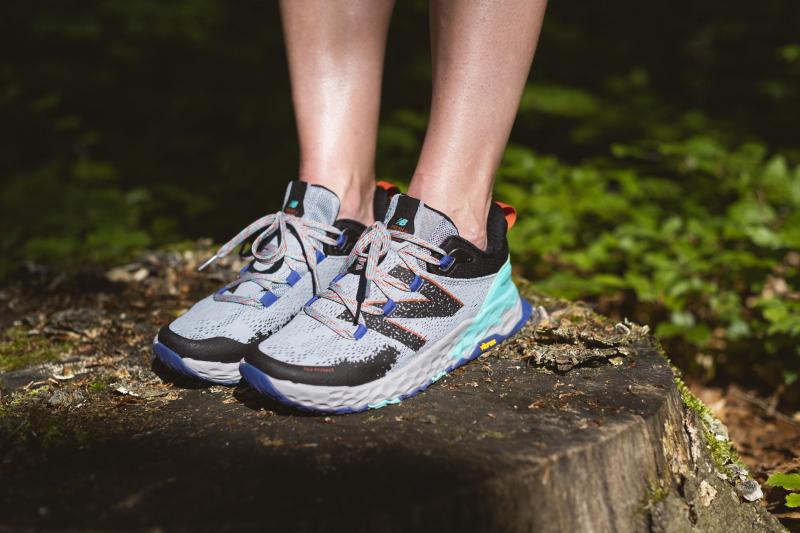 Finally, a good shoe is also a shoe in which you feel good. What do you want to experience? Ask yourself the right questions in line with your objectives. A return of energy for more dynamism, cushioning to absorb shocks, lightness, stability and support. Sometimes you have to make compromises. Change your shoes carefully to avoid injuries... 
You can find us on Facebook: TeamNewBalance and on Instagram @TeamNewBalanceFrance.
See you soon!